Magnetic declination calculator - Results
IGRF-12 (2015) Model Results
Latitude: 45.4989° North
Longitude: 122° 42.47' West
Date: 2006-07-07
Magnetic declination: 16° 58.14' East
Annual Change (minutes/year): 9.4 '/y West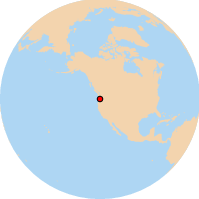 Return to the Magnetic Declination Calculator to calculate a new magnetic field.
---
This calculator may be used to calculate the magnetic declination for a specified location and date based on the International Geomagnetic Reference Field model.
Learn how to use the magnetic declination with a compass.
Other components of the magnetic field may be calculated using the magnetic field calculator.