Magnetic Observatories Map
Magnetic observatories are permanent measuring stations that monitor the geomagnetic field to very high accuracy over time scales ranging from seconds to decades and beyond. They require environments that remain stable over many years and that are free from significant cultural (magnetic) interference. In technical terminology, a magnetic observatory determines the geomagnetic field in absolute terms; that is, the measurements can be calibrated back to fundamental standards. In Canada, the magnetic observatories are operated by the Geological Survey of Canada. Currently, 13 Canadian observatories are in operation. Despite the ideal of long term stable environments, occasionally observatories must be closed or re-located. Twelve of the current observatories use the CANMOS instrumentation, while Alert uses an earlier AMOS III system.
The map shows current observatories. Click on a location to see detailed information about the observatory: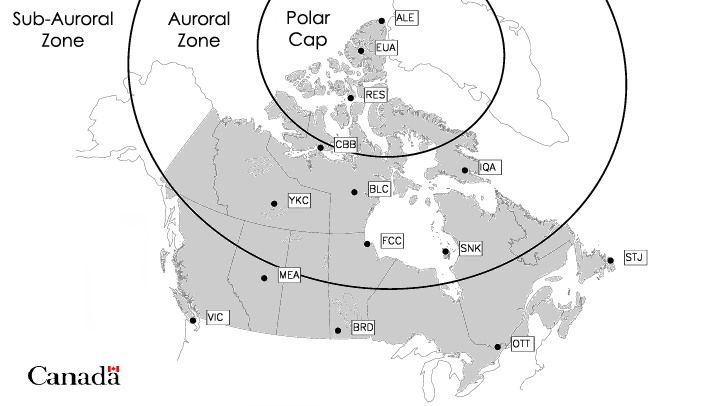 Active canadian magnetic observatories
See also the list of observatories.